OSHPD is now HCAI
Welcome to the Department of Health Care Access and Information (HCAI), formerly the Office of Statewide Health Planning and Development (OSHPD). All the information that was available under OSHPD is here as HCAI.
The SLRP Application Cycle is Now Closed
Check back here for information regarding the next application cycle.
The California State Loan Repayment Program (SLRP) increases the number of primary care physicians, dentists, dental hygienists, physician assistants, nurse practitioners, certified nurse midwives, pharmacists, and mental/behavioral health providers practicing in federally designated California Health Professional Shortage Areas (HPSA).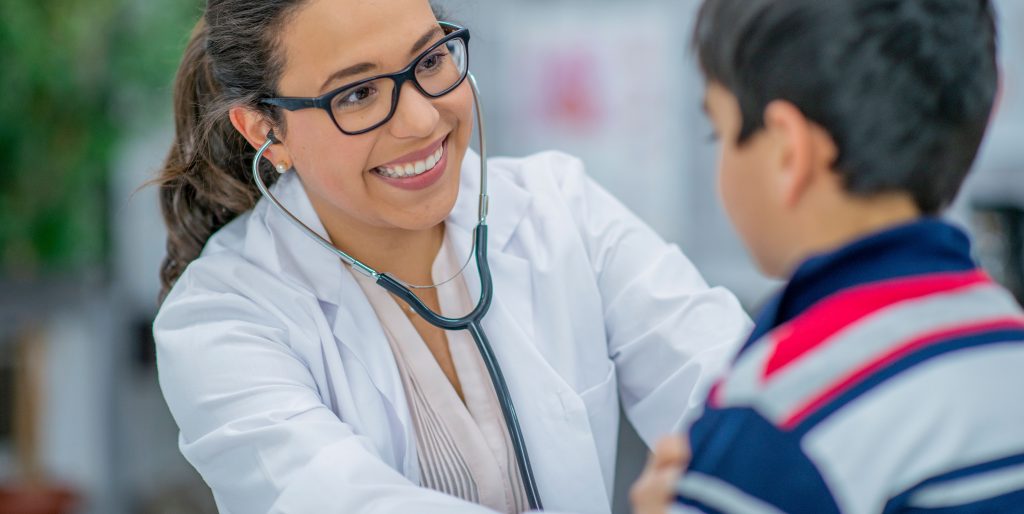 Program Requirements
Review the SLRP Grant Guide for program guidance and requirements.
Provider Eligibility Requirements
Be a U.S. citizen (U.S born or naturalized)
Possess a valid and unrestricted license to practice your profession in California
Be free from judgments arising from federal debt
Not have any other existing service obligations with other entities
Not be in breach of any other health professional service obligation
Be current on any child support payments
Be employed at or have accepted employment at a SLRP approved Practice Site (See Practice Site Eligibility section for more details)
Commit to providing a 2-year full-time (40 hrs./week) or a 4-year half-time (20 hrs./week) service obligation (See service commitment and awards section for more details)
ELIGIBLE DISCIPLINES
SLRP participants must possess an active and valid license (without restrictions or encumbrances) to practice in one of the following eligible disciplines:
Medicine (MD/DO)
Dentist (DMD/DDS)
Primary Care Nurse Practitioner (NP)
Primary Care Physician Assistant (PA)
Certified Nurse-Midwife (CNM)
Registered Dental Hygienist (RDH)
Health Service Psychologist (HSP), formerly Clinical or Counseling Psychologist
Licensed Clinical Social Worker (LCSW)
Licensed Professional Counselor (LPC)
Licensed Marriage and Family Therapist (LMFT)
Psychiatric Nurse Specialist (PNS)
Pharmacists (PharmD) (Please review Additional Pharmacist Guidelines)
Substance Use Disorder Counselor
APPROVED PRIMARY CARE SPECIALTIES FOR PHYSICIANS
Family Medicine
General Internal Medicine
General Pediatrics
Gerontology
General Psychiatry
Obstetrics/Gynecology
APPROVED PRIMARY CARE SPECIALTIES FOR NURSE PRACTITIONERS AND PHYSICIAN ASSISTANTS
Adult
Family
Pediatrics
Psychiatry/mental health
Geriatrics
Women's health
Practice Site Eligibility Requirements
Providers must work at an eligible practice site that has confirmed its participation in the SLRP (see the SLRP Practice Sites List). To confirm eligibility and participation in the SLRP, a practice site must:
Be located in a federally designated Health Professional Shortage Area (HPSA)
Match the award on a dollar-for-dollar basis with non-federal contributions
Pay the provider a prevailing wage.
Be a public or private not for-profit out-patient facility
Provide services on a free or reduced fee schedule basis to individuals at or below 200% of the federal poverty level
Designate a Site Administrator and submit a practice site profile to SLRP staff.
If your site is eligible but is not on the SLRP Practice Site List, please have your organization's designated Site Administrator email SLRP Support.
*Pursuant to Chapter 454 of 2016 (AB 2048), effective January 1, 2017, the SLRP Practice Sites List includes all Federally Qualified Health Centers (FQHC). FQHCs (see HCAI's FQHC list) must also designate a site administrator and submit a practice site profile to confirm ability to provide the award match.
SLRP Site Administrator Responsibilities
Organizations seeking to participate in the SLRP must designate an SLRP Site Administrator within their organization. Contacts who have applied to the SLRP or other HCAI loan repayment programs, or who have an active grant agreement in place with the SLRP or another HCAI loan repayment program, are not eligible for the Site Administrator role.
SLRP Site Administrators are responsible for the following:
Submitting site profiles to confirm site eligibility for participating in SLRP.
Reviewing and confirming details of submitted SLRP applications from their site or organization.
Confirming the final match decision for any award offered to SLRP applicants at their site or organization.
Submitting regular reports via the Funding Portal to confirm matching award payment and updating the Employment Verification Forms for active grantees.
Practice Site Profile Requirements
Site Administrators can submit Practice Site Profiles at any time.
SLRP staff must approve a practice site's Profile before any provider from that site can complete their application.
Read the Practice Site Profile Instructions.
Debt Eligibility
QUALIFYING EDUCATIONAL LOANS
Qualified Lender: Qualifying commercial lending institutions are those subject to examination and supervision by an agency of the United States, or by the state in which the institutions have their place of business.
Loans (government and commercial) obtained from a qualifying lender for undergraduate and graduate health profession degrees.
NON-QUALIFYING EDUCATIONAL LOANS
The following types of debt are not eligible for loan repayment under SLRP:
Interest incurred on educational debt
Loans in default
Loans repaid in full
Credit card debt
Primary Care Loans
Personal lines of credit
Residency
Award Amounts
Service years and award amounts for full-time/half-time initial and extension grants may vary from year to year; the amounts are subject to change based upon federal requirements.
Full-Time Maximum Award (2-year initial obligation)
Initial Obligation: $50,000.00
Extension Year 1: $20,000.00
Extension Year 2: $20,000.00
Extension Year 3: $10,000.00
Extension Year 4: $10,000.00
Half-Time Maximum Award (4-year initial obligation)
Initial Obligation: $50,000.00
Extension Year 1: $10,000.00
Extension Year 2: $10,000.00
Extension Year 3: $5,000.00
Extension Year 4: $5,000.00
Each site is required to match the awarded grant, on a dollar for dollar basis, up to $25,000 per provider. The award amount may vary due to the amount of provider's debt. The provider will need to consult with the practice site to determine if the site will provide the matching award.
Contact Us
Email: SLRP Support
Phone: (916) 326-3700