Application Cycle: CLOSED
The next BSNSP application cycle opens on January 3, 2022, at 3:00 p.m., and closes on February 22, 2022, at 3:00 p.m.
The Bachelor of Science in Nursing Scholarship Program (BSNSP) increases the number of appropriately trained nurses providing direct patient care in a qualified facility in California.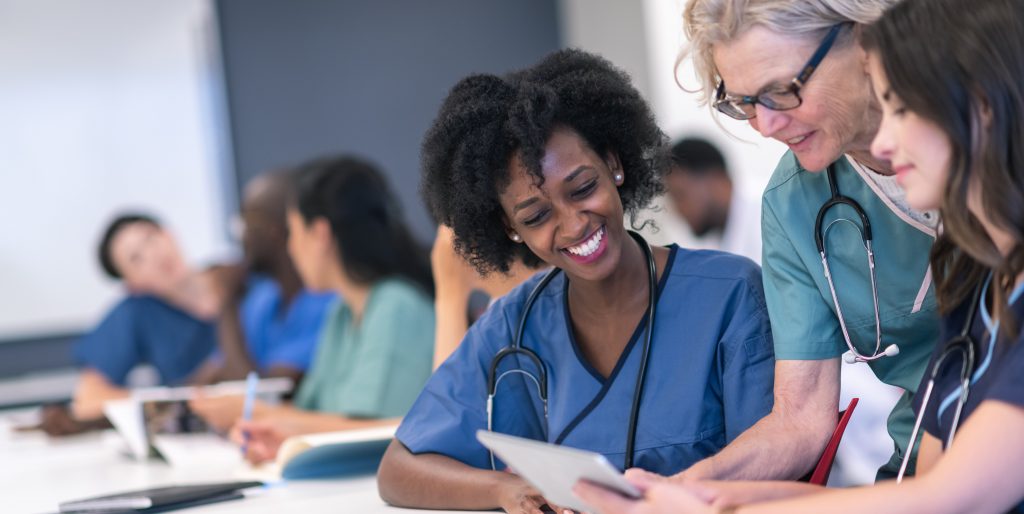 "I will forever be grateful to have been awarded because, without it (BSNLRP), I wouldn't have been able to buy books that I needed for the semester."

Valeria Flores-Rivero, 2013 BSNLRP Awardee
Provider Eligibility Requirements
Be enrolled in a minimum of six units, or its equivalent until program completion
Maintain a GPA of 2.0 or greater until program completion
Graduate after June 30, 2022
Not have any other existing service obligation with other entities, including other HCAI programs
Not be in breach of any other health professional service obligation
Commit to providing a twelve-month service obligation in a medically underserved area upon graduating
Provide 32 hours or more per week of direct patient care upon graduating
ELIGIBLE PROGRAM
BSNSP participants must be currently accepted or enrolled in an approved Bachelor of Science Nursing program.
Practice Site Eligibility Requirements
Upon graduating, providers must work in one of the following eligible geographic or site designations:
Geographic Designations
Health Professional Shortage Area-Primary Care (HPSA-PC)
Primary Care Shortage Area (PCSA)
Registered Nursing Shortage Area (RNSA)
Find out if your practice site is located in a Qualifying Geographic Designation.
Site Designations
County Facility
Correctional Facility
Federally Qualified Health Center (FQHC) (see HCAI's FQHC List)
Native Indian Health Center
State Facility
Veteran's Facility
Cost of Attendance
The cost of attendance (COA) is the total amount it will cost for a student to go to college for one year, not for the whole program. The COA includes the following expenses:
Tuition and fees
On-campus room and board (or a housing and food allowance for off-campus students)
Allowances for books, supplies, transportation, loan fees, and, if applicable, dependent care
Award Amounts
The maximum award amount for the Bachelor of Science Nursing Scholarship Program is $10,000.  HCAI may award full, partial, or no funding to an applicant based on the applicant's success in meeting the selection criteria, and the amount of available funds.  Applicants will not be awarded more than their total cost of attendance for one year.
Applicants may be awarded up to three times.
---