OSHPD is now HCAI
Welcome to the Department of Health Care Access and Information (HCAI), formerly the Office of Statewide Health Planning and Development (OSHPD). All the information that was available under OSHPD is here as HCAI.
Application Cycle : CLOSED
Check back here for information regarding the next application cycle.
The Bachelor of Science in Nursing Loan Repayment Program (BSNLRP) increases the number of appropriately trained Registered Nurses providing direct patient care in a qualified facility in California.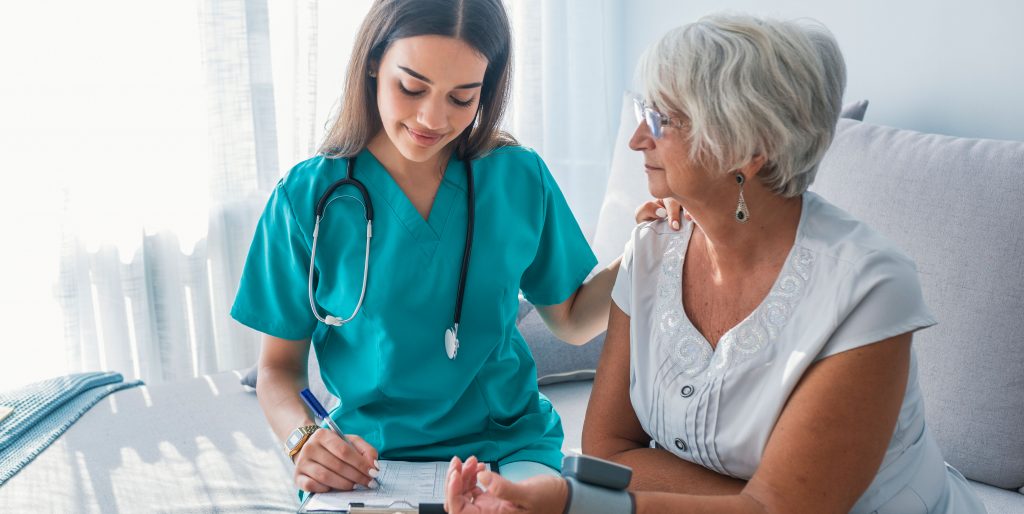 "I was still paying a student loan from when I obtained my BSN degree, and I did not want to put myself in further student loan debt until my current loan was paid off. I applied for the BSNLRP and was blessed with the award in 2018. I am currently in school pursuing my next career and cannot express enough how grateful I am to have received this award from this incredible foundation."

Angelica Verduzco, 2018 BSNLRP Awardee
Provider Eligibility Requirements
Possess a valid and unrestricted professional license to practice your profession in California
Have a BSN degree
Be in good standing with the California Board of Registered Nursing
Not have any other existing service obligations with other entities, including other HCAI programs
Not be in breach of any other health professional service obligation
Have unpaid educational loans
Commit to providing a twelve-month service obligation in a medically underserved area
Provide 32 hours or more per week of direct patient care
ELIGIBLE DISCIPLINE
BSNLRP participants must possess an active and valid license (without restrictions or encumbrances) to practice as a Registered Nurse (RN).
Practice Site Eligibility Requirements
Providers must work in one of the following eligible geographic or site designations:
GEographic designations
Health Professional Shortage Area-Primary Care (HPSA-PC)
Primary Care Shortage Area (PCSA)
Registered Nurse Shortage Area (RNSA)
Find out if your practice site is located in a Qualifying Geographic Designation.
Site Designations
County Facility
Correctional Facility
Federally Qualified Health Center (FQHC) (see HCAI's FQHC list)
Native Indian Health Center
State Facility
Veteran's Facility
Debt Eligibility
QUALIFYING EDUCATIONAL LOANS
Qualified Lender: Qualifying commercial lending institutions are those subject to examination and supervision by an agency of the United States, or by the state in which the institutions have their place of business.
Loans (government and commercial) obtained from a qualifying lender for undergraduate and graduate health profession degrees.
Consolidated and or refinanced educational loans that clearly delineate the original loans and the degrees conferred.
NON-QUALIFYING EDUCATIONAL LOANS
The following types of debt are not eligible for loan repayment under the BSNLRP:
Parent PLUS loans
Loans in default
Loans repaid in full
Credit card debt
Loans not in the provider's name
Personal lines of credit
Consolidated with mortgage loan
Consolidated with loans owed by another person
Award Amounts
The maximum award amount for the Bachelor of Science Nursing Loan Repayment Program is $10,000. HCAI may award full, partial, or no funding to an applicant based on the applicant's success in meeting the selection criteria, and the amount of available funds. Applicants will not be awarded more than their total educational debt left on their loan balance.
Applicants may be awarded up to three (3) times.
Additional Resources
Contact Us
Email: BSNLRP Support
Phone: (916) 326-3640
---