Application Cycle Extended : OPEN
Applications must be submitted by 3:00 pm, December 31, 2021.
The Steven M. Thompson Physician Corps Loan Repayment Program increases the number of licensed physicians and surgeons providing direct patient care in a qualified facility in California.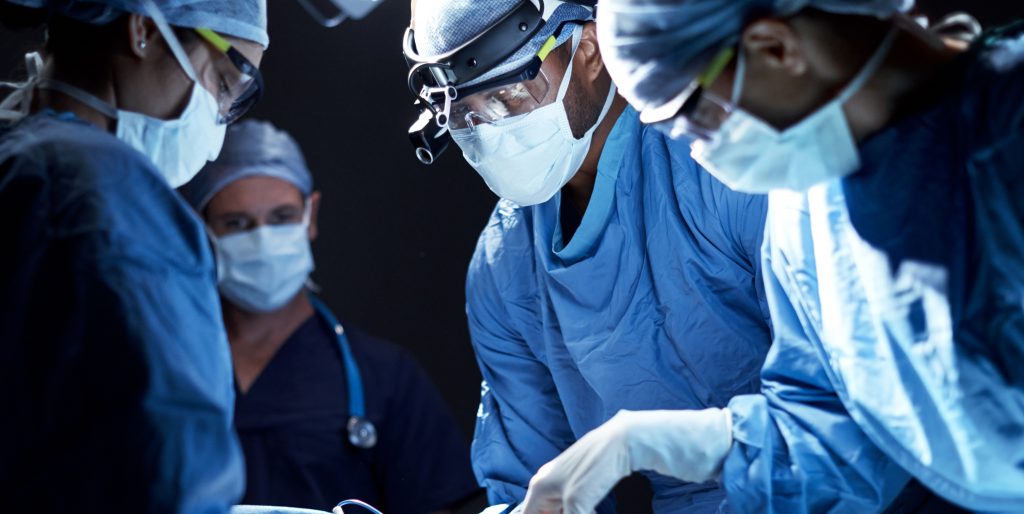 "The Steven M. Thompson Physician Corps Loan Repayment Program provides a much-needed relief for the mountain of educational debt and allows physicians to focus on providing care, instead of worrying about how to pay their loans."

Jasmeet Kaur Bains, MD, 2017 STLRP Awardee
Provider Eligibility Requirements
Possess a valid and unrestricted MD or DO license to practice your profession in California
Be in good standing with the Medical Board of California
Not have any other existing service obligations with other entities, including other HCAI programs
Not be in breach of any other health professional service obligation
Have completed a three year residency
Have unpaid educational loans
Commit to providing a three-year full-time (40 hrs./week) service obligation in a medically underserved area
Provide 32 hours or more per week of direct patient care (EXCEPTION: Physicians engaged in the practice of Obstetrics/Gynecology, must be providing at least 21 hours of direct patient care)
Providing care on an outpatient basis only (patients must not be admitted to the hospital)
ELIGIBLE DISCIPLINES
STLRP participants must possess an active and valid license (without restrictions or encumbrances) to practice in one of the following, but not limited to, disciplines and specialties:
Primary Care Specialties
Family Medicine
General Internal Medicine
General Pediatrics
Obstetrics/Gynecology
Specialties Outside Primary Care
Gerontology
Psychiatry
Emergency Medicine
Surgery
Oncology
Practice Site Eligibility Requirements
Providers must work in one of the following eligible geographic or site designations:
Geographic Designations
Health Professional Shortage Area-Primary Care (HPSA-PC)
Health Professional Shortage Area-Mental Health (HPSA-MH)
Primary Care Shortage Area (PCSA)
Find out if your practice site is located in a Qualifying Geographic Designation.
Site Designations
County Facility
Correctional Facility
Federally Qualified Health Center (FQHC) (see HCAI's FQHC list)
Native Indian Health Center
Rural Healthcare Center (RHC) (contact HCAI to verify if your practice site is a RHC)
State Facility
Veteran's Facility
ELIGIBLE PRACTICE SETTINGS
In addition, providers must also work in one of the following eligible practice settings:
A community clinic that is a primary care clinic, operated by a tax-exempt nonprofit organization or an Indian Tribal Clinic as defined in subdivision (a) of Section 1204 and subdivision (c) of section 1206 of the Health and Safety Code, a clinic owned or operated by a public hospital and health system, or a clinic owned and operated by a hospital that maintains the primary contract with a county government to fulfill the county's roll pursuant to Section 17000 of the Welfare and Institutions Code, which is located in a medically underserved area and at least 50 percent of whose patients are from a medically underserved population.
A physician owned and operated medical practice setting that provides primary care located in a medically underserved area and has a minimum of 50 percent of patients who are uninsured, Medi-Cal beneficiaries, or beneficiaries of another publicly funded program that serves patients who earn less than 250 percent of the federal poverty level.
Emergency rooms where care is provided to patients that are not admitted to the hospital.
Debt Eligibility
QUALIFYING EDUCATIONAL LOANS
Qualified Lender: Qualifying commercial lending institutions are those subject to examination and supervision by an agency of the United States, or by the state in which the institutions have their place of business.
Loans (government and commercial) obtained from a qualifying lender for undergraduate and graduate health profession degrees.
Consolidated and or refinanced educational loans that clearly delineate the original loans and the degrees conferred.
NON-QUALIFYING EDUCATIONAL LOANS
The following types of debt are not eligible for loan repayment under the STLRP:
Parent PLUS loans
Loans in default
Loans repaid in full
Credit card debt
Loans not in the provider's name
Personal lines of credit
Consolidated with mortgage loan
Consolidated with loans owed by another person
Award Amounts
The maximum award amount for the Steven M. Thompson Physician Corps Loan Repayment Program is $105,000. HCAI may award full, partial, or no funding to an applicant based on the applicant's success in meeting the selection criteria, and the amount of available funds.  Applicants will not be awarded more than their total educational debt left on their loan balance.
Applicants may be awarded up to two (2) times.
---